Malaika Aurora.
Malaika Aurora is very angry. He could not keep his temper when he saw the lack of vigilance of the people. He has chosen net-medium to express his anger.
Malaika is shocked to see a crowd of people in the bandstand area of Mumbai. He shared the photo on his Instagram story and asked, "Does Covid present or not?"
As can be seen in the picture posted by Malaika, a large crowd of people and cars have gathered at the bandstand. Malaika is angry to see so many people forgetting the rules and regulations at the time of pandemic.
A few months ago, Malaika was affected in covid 19 by her boyfriend Arjun Kapoor. He also recovered from a long solitary confinement. He also shared the experience of being away from his children through the net. "Love does not mean boundaries," he wrote. Along with social distance and seclusion, we searched, saw and talked to each other. It's hard not to be able to hug my two children for a few days, I can't help but feel their sweet faces. '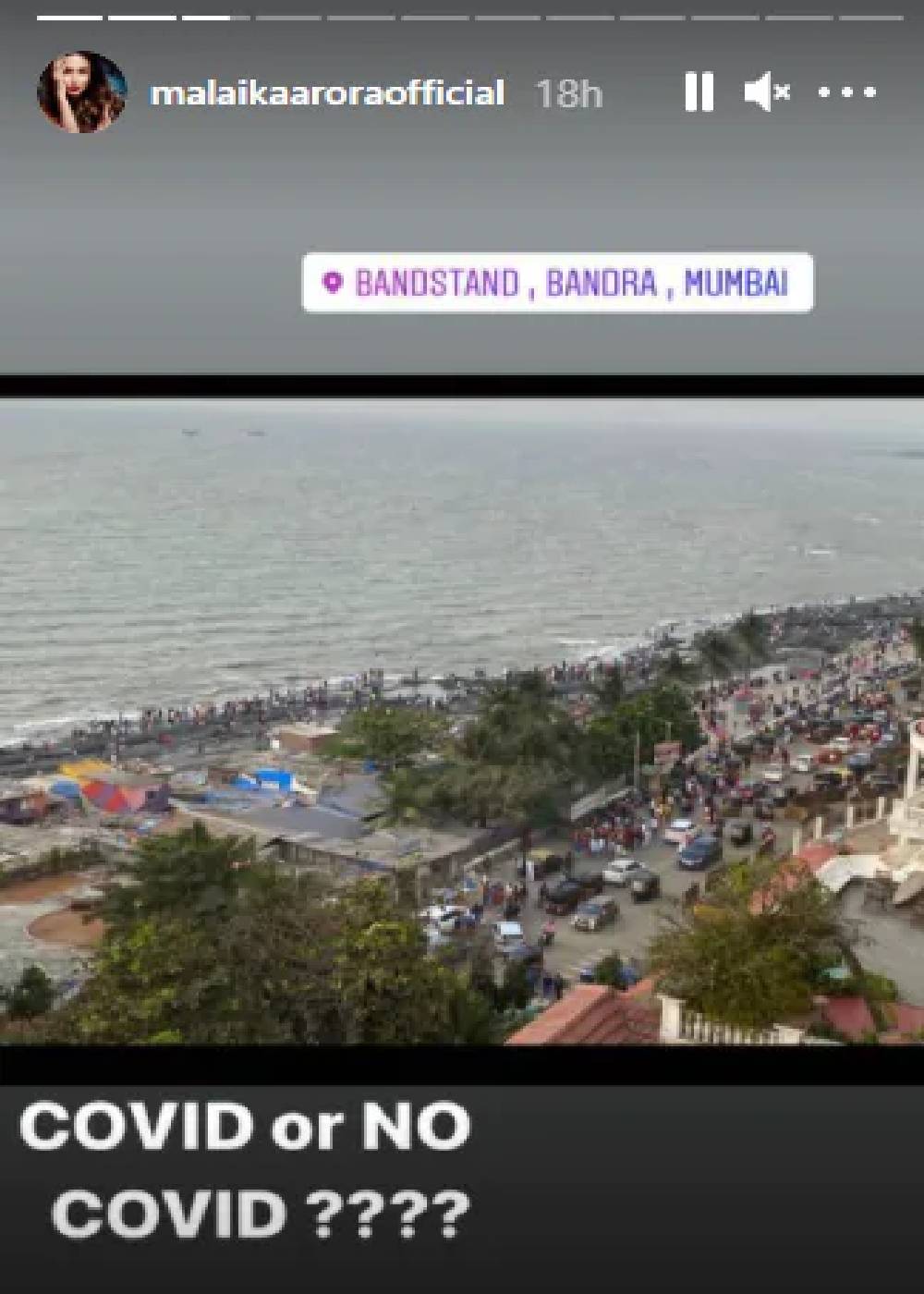 Malaika also stepped down as a judge on a reality show for a few days after being attacked by covid He was replaced by Nora Fatehi.
After recovering, Malaika returned to the shooting floor in self-glory. Apart from this, sometimes after bikini, sometimes with Arjun Kapoor, Malaika posted pictures on Instagram.
For more Exciting Trendy news, follow us: Trends
Twitter: Bongoalankaar | Facebook: Bongoalankaar | Instagram: Bongoalankaar